SUBZERO Flange Spreaders has specially developed to simplify the maintenance of flange joints.
Spreaders are available in Mechanical & Hydraulic operated. 
Ideally suitable for spreading wedging and piercing operation.
Low height jaw tips can easily fit with in 6.0mm gap.
Total spreading distance of 84mm
Hydraulic Flange Spreader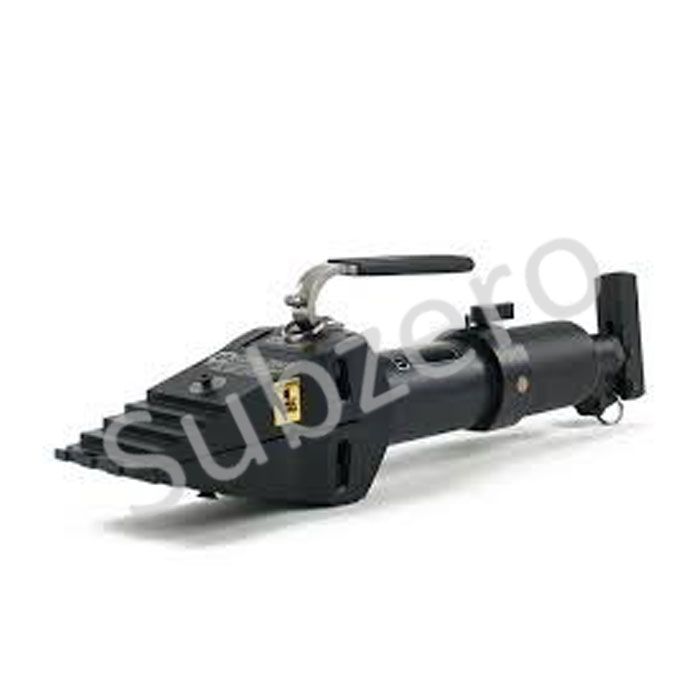 SWT-15TI ( Integral Hydraulic Flange Spreader )
Capacity : 15 Ton
Features :
Compact built in pump.
Lightweight and portable.
Ideal for narrow / confined spaces or working on height.
No longer need to carry a pump, hose etc.
Automatic mechanical retraction.

Set Includes:
Set Includes1 x SWT5TI Flange Spreading Tool
1 x Standard Safety Block
1 x Set of Safety Blocks
1 x Pair of Stepped Blocks
1 X Metal carrying Case
SWT-9TM
Capacity : 9 Ton
Features :
Simple solution for mechanically spreading flange joints.
No external power source required.
Rotary handle for using in horizontal and vertical positions.
Secure hold on each step.
There is no risk of pinching the operator's fingers.
Cost effective and increase comfort of worker
Set Includes:
1 x SWT-9TM Mechanical Flange Spreader Wedge head
1 x 12/14TMEX Mechanical Cylinder
1 x Torque Wrench with 22 mm Socket
1 x Set of Safety Blocks
1 x Pair of Stepped Blocks